i went through a phase of buying a lot of this yarn because well… i really loved it. now i am desperate to find projects to make with it or i will just have to admit defeat and pass it on to a better home.
the best thing about it: fantastic gold christmas tree tinsel woven into the wool.
pattern details:
francesca by martin storey (book
classic woman
)
8 skeins rowan soft lux
needles: us 6 & us 7
i am omitting the beads. need to face the fact that beads & glitter might be overkill.
darn..
i also think i will do away with the neckline tie (for obvious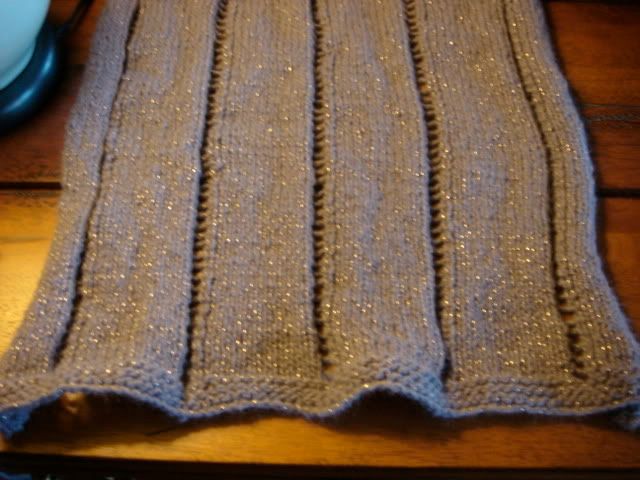 reason). i am not too keen on the sweater look either so i think i will alter it to make it a cardigan.
given that there are only maybe 2 days in south texas that it would get cold enough to knit with this heavy wool it is now or never. :)